California Veteran's Memorial
This 40 foot tall memorial located in Capitol Park Sacramento is a impressive tribute to California's veterans. The memorial was constructed to honor all California war heroes who have served in the military since 1850.  Photos were etched into the surface of the granite panels by Honor Life using Rayzist Photomask photoresist film. The memorial consist of an obelisk that has been split into four pieces symbolizing the devastation of war. A multitude of images display different aspects of war from wounded soldiers to the reunion of solders with their families.  The memorial was dedicated in December of 1998.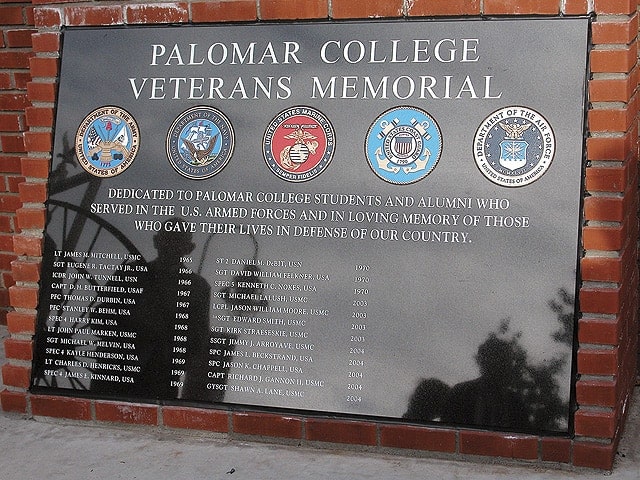 Veterans Memorial at Palomar College
Veterans Memorial located at Palomar College in San Marcos, CA.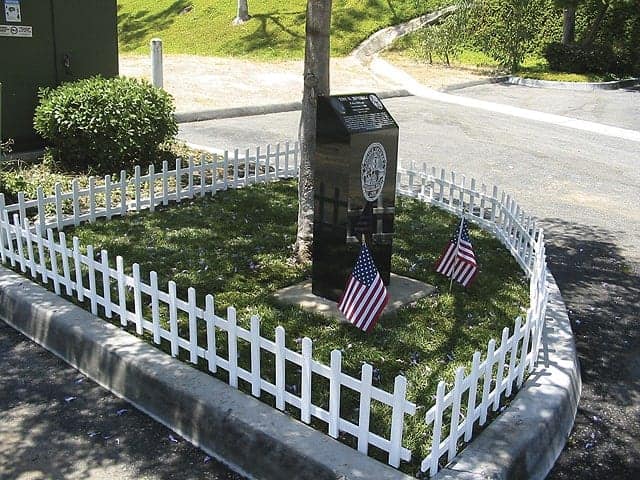 Vista Police Memorial
Vista Police Memorial located in Vista, CA.