Trust Experienced Professionals for Custom Headstones and Support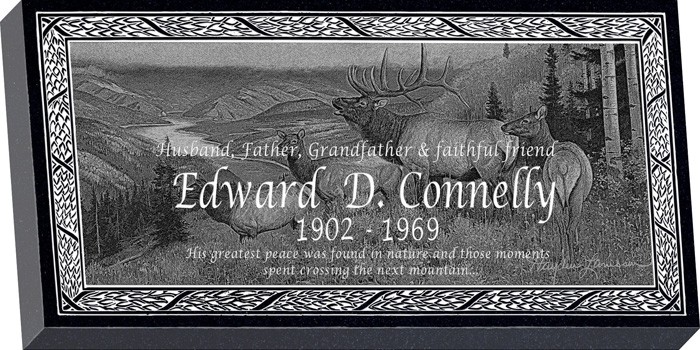 From the moment you begin to plan the visitation, funeral, and burial for a loved one, the focus will be on personalization. But making the numerous decisions during such an emotional time can be extremely difficult. In some cases, it will be impossible. But you can make things move forward smoothly when you make the arrangements with a specialist who brings plenty of experience to the task.
Custom Headstone
One way that you can make a personalization which will last is to work with a professional to design a premium custom granite headstone in one of these exquisite styles: flat marker, Serp Top slant, pillow headstone, or Serp Top upright. You'll also be able to select from an variety of 10 stone colors in various sizes and styles. To start, you can use the online designer to include the name, date, additional text, and graphics that you choose. You'll then be able to complete the process online in the privacy of your home or business.
Making arrangements with a provider of custom headstones is just the beginning of the benefits that you'll have. The top providers in this special sector bring more than three decades of experience to producing memorials for families. Not only can you rely on engraving that meets the highest standards but you will also receive unmatched client service.
Trust, Family Values
This focus on family values extends beyond providing trustworthy advice on choosing and creating a headstone. You can also depend on support when meeting the cemetery's requirements, which can vary from one location to another. An extensive cemetery checklist is available when you visit the website of one of the most well-known suppliers of quality headstones.
You should devote a bit of time to reviewing this list before making purchasing decisions so that you'll be sure to meet the cemetery guidelines. If you have questions or concerns during this difficult time, you can contact a knowledgeable representative for assistance.