"Tis impossible to be sure of anything but Death and Taxes" – first used in The Cobbler of Preston by Christopher Bullock (1716) but made more famous by Benjamin Franklin when speaking about our Constitution in 1789.
While we cannot speak towards the latter, the former, Death, is a more approachable subject for what we do. More often than not, a memorial is requested to have two dates, a date of birth and a date of death. It is common on many memorials to have a dash to separate those dates. Some may tend to shy away from the subject, however, at Honor Life we feel the dash represents more than just a placeholder, it represents a life lived.
A conversation with one of our long-time customers, Dwaine Broyles from Fairmount, brought about some very salient thoughts on the subject. He shared, that space between when we are born and when we die is the culmination of every event, every joy, every sadness, every struggle, and every triumph that happened to us in our lives. A dash seems like such a small way to represent all of those "every's."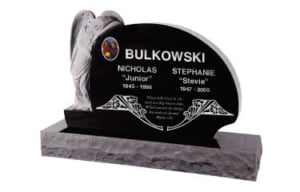 But at Honor Life memorials, we believe a memorial should really tell a story about a person's life. Your loved one is so much more than a name and dates. Our lives are made up of our hobbies, our passions, our characteristics, our families, our friends, or our pets. It can be very calming and soothing for those who are still here to use these things as a remembrance and a way to carry on for those we have lost.
With our online designer, you are able to draft a quality memorial and let your creativity loose. Our catalog of artwork and available fonts is extensive to include even the most obscure hobby or interest. Your Beloved Father was a fisherman, your Dear Gran was a prize-winning baker, your Loyal Schnauzer was best in show, we have a Hundreds of clip art images and borders to further let you design a memorial so specific to your loved one. Honor Life also includes unlimited engraving so you don't have to compromise your budget on your design.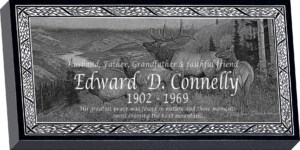 We are here to assist you and to make the best representation of your loved one's life. We have online chat available as well as calling 800-849-2873 to speak to our team of who are ready to help in your difficult time of need.