Headstones and Memorials is now Honor Life
Honor Life is a family owned and operated company with over 30 years of experience. We turn memories into memorials. Our team focuses on providing you with the finest experience possible.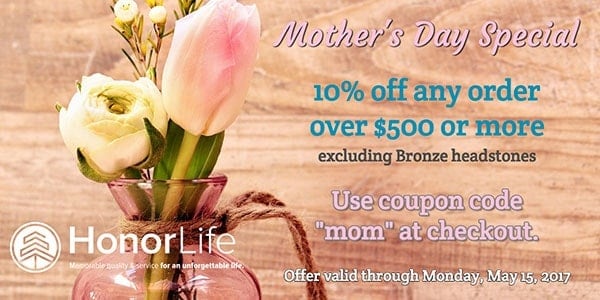 Since 2009 our brand has been Headstones and Memorials.  It has been our honor to serve customers like you and memorializing thousands of loved ones.  Starting March 1st, Headstones and Memorials is now Honor Life.  Our team is the same, our commitment to serve our customers is the same, only our name is different.  We offer unlimited lettering and clip art.  We still offer free shipping anywhere in the Continental United States. 
New Online Headstone Designer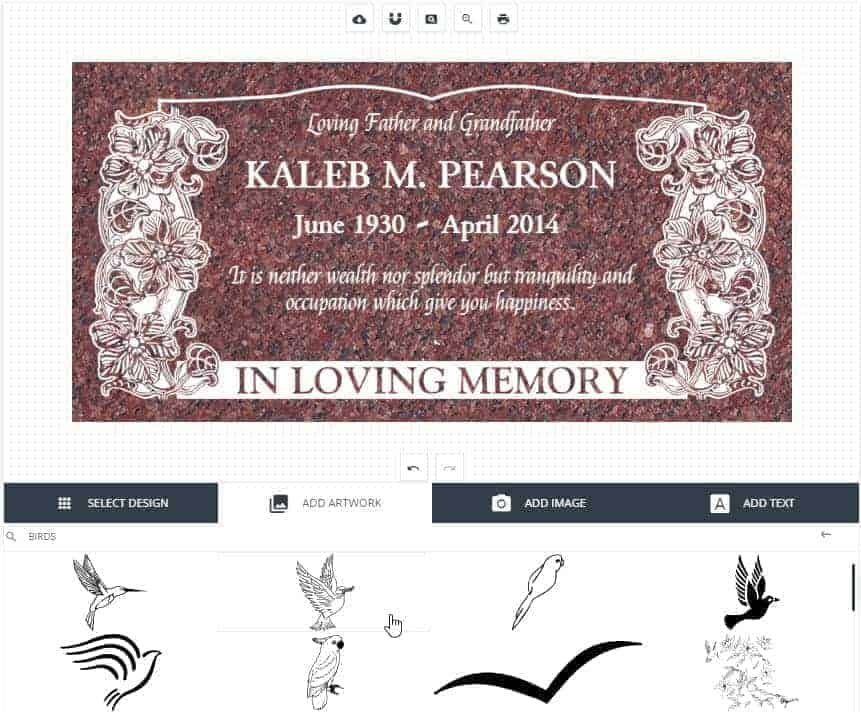 Aside from our name changing, we have completely redesigned our Online Headstone Designer.  The designer you may have used in the past had 8 colors and 30 designs. Tens of thousands of stones were designed with that designer but our customers wanted more. We have created the most advanced headstone designer online with new features added frequently.
10 Stone Colors
Unlimited Lettering
Hundreds of Design Templates
Hundreds of Clip Art Images and Emblems
Mobile Friendly
Ability to Resize and Move Text and Images
Share Design with Family and Friends
Order Several Products at One Time
We Are Here to Help
We know that ordering a Headstone is never an easy thing – our goal is to make the process as simple as possible. Honor Life's customer service team is here to help you. We can design the perfect headstone, memorial or keepsake to honor your loved one. If you are not able to find the design or clip art you are looking for, please let us know.
You can use our online designers or let us help you design for you, the choice is yours. Call us at (800) 849-2873, Chat Online or email us Info@HonorLife.com.