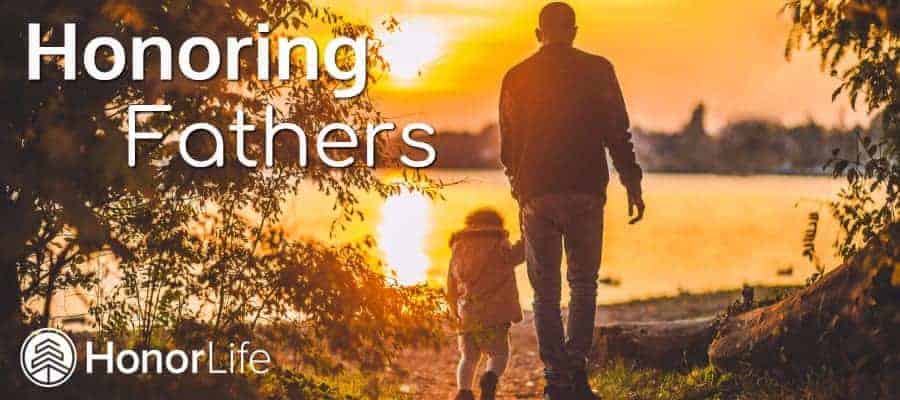 Father's Day is Coming Sunday, June 18th
Fathers are an important part of a child's life. They help to teach, guide, correct and shape their children as they grow. Taking time to honor your father is a wonderful way to say "Thank You" to the man that helped to make you who you are. 
Honor Life
wanted to take a moment and share with you some ideas on how to honor your father.

1) Listen to his stories.
2) Share a memory of a time you spent together.
3) Spend time together.
4) Take his advice.
5) Teach your children things that your father taught you.
If your father has passed away
6) Look through old photos of you father.
7) Create a scrapbook with those old photos.
8) Create a memorial keepsake.
9) Share your memories of your father with friends and family.
10) Visit his grave.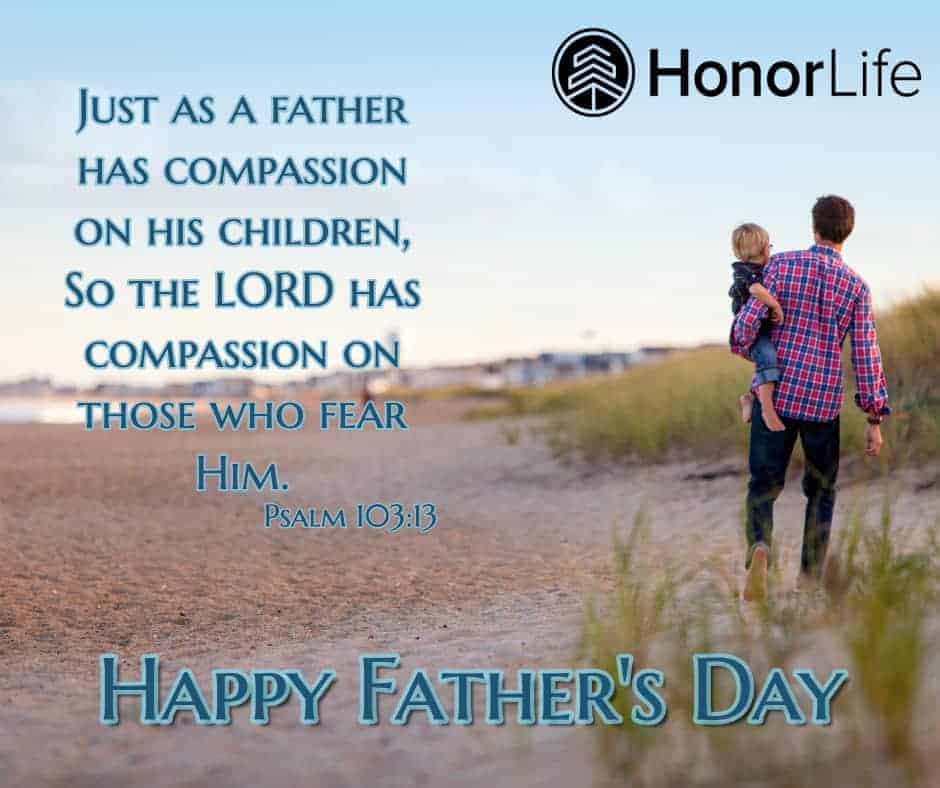 We would love to help you to honor your father by publishing a memory, story and picture in our special Honor section. Please take a few minutes to visit this page to share.  Our team will take your story and create a special article dedicated to honoring the life of your loved one.  Once the article is created you will receive an email from our team with a link to the article that you can share with family and friends.
There is NO CHARGE and NO PURCHASE REQUIRED.
Father's Day Special Coupon – 10% Off
Sunday, June 18th is Father's Day, this is a special day to honor your father's. Honor Life is offering 10% Off any order of $500 or more, excluding Bronze headstones. Use the coupon code dad at checkout. Offer valid through Tuesday, June 27th, 2017.
If You Need a Headstone We Are Here to Help
We know that ordering a Headstone is never an easy thing – our goal is to make the process as simple as possible. Honor Life's customer service team is here to help you. We can design the perfect headstone, memorial or keepsake to honor your loved one. If you are not able to find the design or clip art you are looking for, please let us know.
You can use our online designers or let us help you design for you, the choice is yours. Call us at (800) 849-2873, Chat Online or email us Info@HonorLife.com.